UP Health System is pleased to welcome husband and wife pulmonologist Matthew Carolph, MD, and Marichay Lehmann, MD, to the respiratory medicine team.
Dr. Carolph and Dr. Lehman provide comprehensive consultations, diagnoses and treatment for conditions of the lungs and respiratory system—such as asthma and COPD—and offer lung function testing and chest imaging interpretation, among other services.
Carolph, who is board certified in pulmonology, critical care and internal medicine, attended the University of Colorado School of Medicine in Denver, Colorado.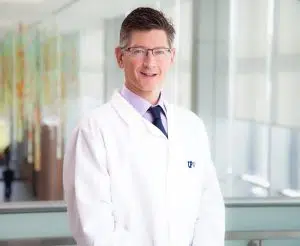 In his postgraduate training, he completed his residency in internal medicine at Abbott Northwestern Hospital in Minneapolis, Minnesota—where he spent time as chief resident—and a fellowship in pulmonology and critical care at Oregon Health & Science University in Portland, OR.
Most recently, he worked as a pulmonologist and critical care physician at Spectrum Health in Grand Rapids, MI, where he actively managed patient care in the Cardiology and Thoracic Critical Care Unit and provided inpatient/outpatient consultations and care for patients with lung conditions.
"With over 20 years of experience in the field, I am honored to provide pulmonology and critical care services to the population of the Upper Peninsula (UP)," said Dr. Carolph. "As a physician, I am passionate about providing high-quality care and building relationships of trust with my patients and the medical community around me."
Dr. Carolph also specializes in interstitial lung disease and the evaluation of thoracic nodules, masses, and tumors, and has expertise in advanced bronchoscopy techniques, including navigation bronchoscopy, endobronchial ultrasound, and thoracentesis.
Dr. Lehman is board certified in pulmonology and internal medicine, completed his medical education at Michigan State University College of Human Medicine in East Lansing, Michigan, and then pursued residency training in internal medicine at Abbott Northwestern Hospital. She completed her fellowship in Pulmonary Medicine at Oregon Health & Science University, where she received numerous educational awards from its resident physicians.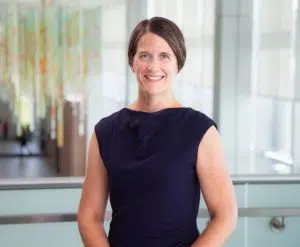 Following her postgraduate training, Dr. Lyman has spent most of her career as a pulmonary medicine physician at Spectrum Health Medical Group in Grand Rapids, Michigan. During this time, she was a consultant pulmonologist, taking a keen interest in cystic fibrosis in adults. She was the clinical lead physician for the cystic fibrosis transition clinic, associate director of the cystic fibrosis adult clinic, and has conducted clinical research trials in cystic fibrosis.
"I was a student in the UP program at Michigan State University College of Human Medicine, and received an excellent education while here," said Dr. Lyman. "When I had the opportunity to return and join the UP Health System, I did not hesitate. It is an honor to provide pulmonary care to residents of UP, and I look forward to building relationships with my patients and family for years to come."
"Lung diseases such as asthma and COPD are unfortunately very common and affect millions of people around the world," said Jarre Acheson, CEO, UP Health System-Marquette, and market leader, UP Health System. "We are thrilled with the arrival of Dr. Carolph and Dr. Lehman so that we can expand our high-quality specialist lung services here on the Upper Peninsula."
Outside of work, Dr. Carolph and Dr. Lyman are excited to join the Marquette community and take advantage of the outdoor activities the area has to offer. "We love all the outdoor recreational activities – from running, cycling and hiking to swimming, skiing and snowshoeing – and look forward to raising our family here. They said it really is a special place to live and work."
Dr. Carolph and Dr. Lehman join Laura Leckelt, NP, at UP Health System – Marquette Respiratory Medicine, located at 1414 W. Fair Avenue, Suite 211. To learn more or make an appointment, call 906.449.1210 or visit UPHealthSystem.com/RespiratoryCare.